TripIt is a travel itinerary app that focuses on easing traveler stress by compiling and organizing plans while offering a number of other features like flight alerts, check-in reminders, airport security wait times… etc.
Trip List

List view of user's trips, displaying key information

Trip Summary

Reached by selecting a trip on Trip List
Timeline view of a user's itinerary, displaying key information for each plan

Plan Details

Reached by selecting a plan on Trip Summary
Displays all information for a plan, with key information up top, followed by TripIt features (such as airport maps, destination directions… etc.)
Includes check-in button for flight details where users can check in to their flight if within the airline-specified check-in time.
For Flight details, Pro users will see flight status update in live-time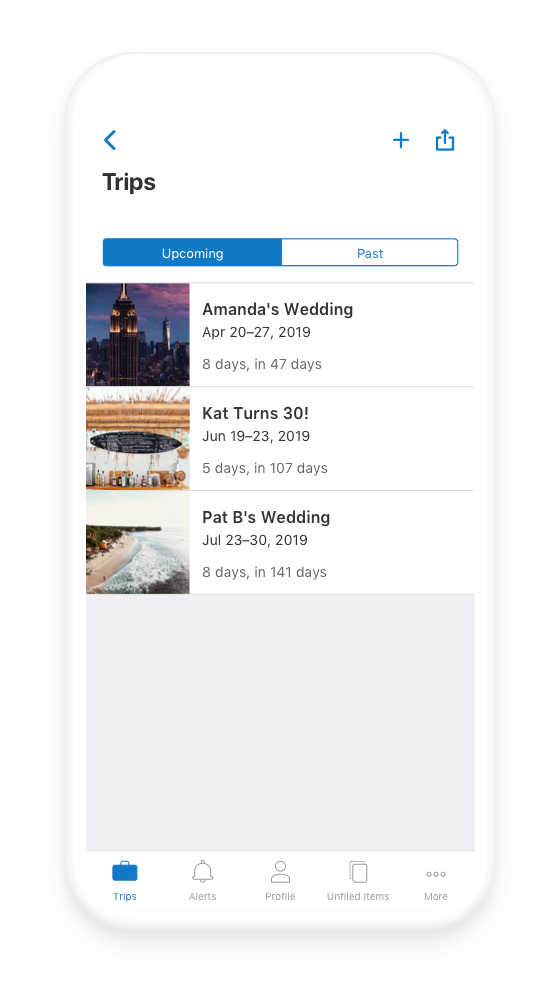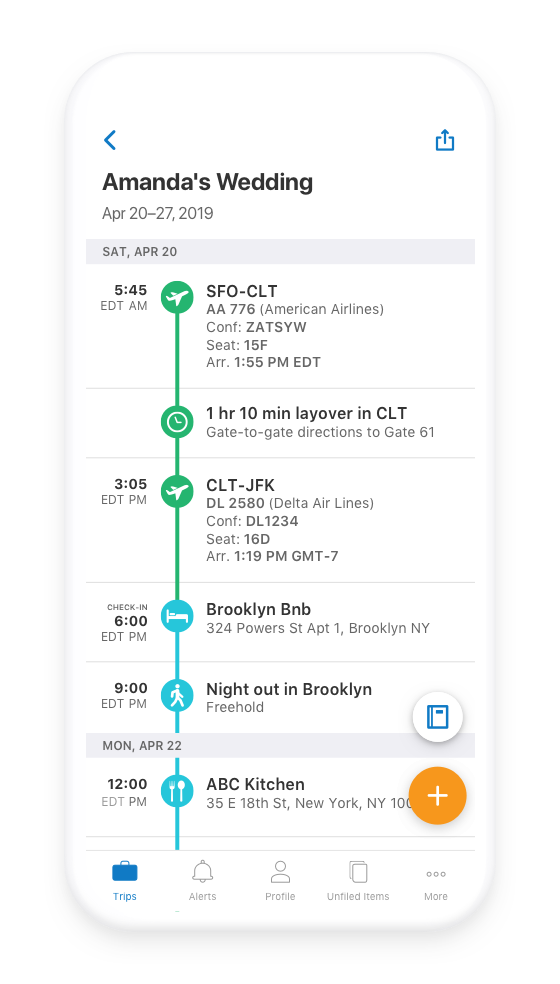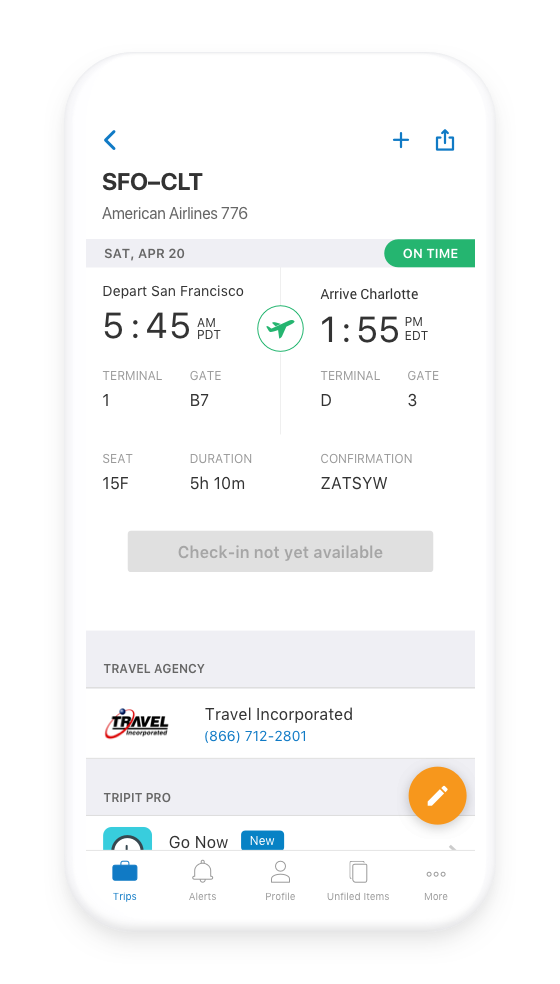 Getting to know our users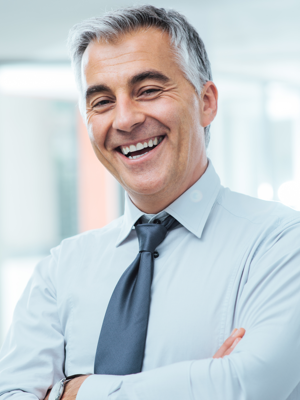 Our user base is primarily made up of frequent business travelers with a growing mix of younger, more leisure-focused travelers
Our two main personas are Sam, a mid-aged male and frequent domestic business traveler, and Hannah, a mid-20's to early 30's female frequent bleisure (business with a side of leisure) traveler.